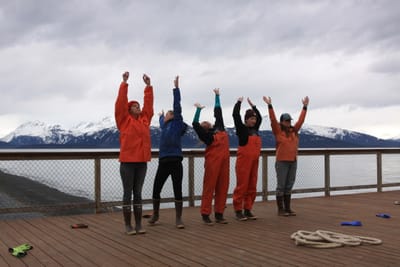 The Motivity Dance Collective is a movement incubator that exists to inspire creative collaborations and unique performance possibilities. As trained dancers we strive to communicate an array of topics through aerial arts and dance techniques. We are impassioned by art, literature, poetry, music, and nature. Due to the current world atmosphere, we have been drawn to utilizing props and spoken word in our movement investigations to enhance the storytelling of our shared human experience. Our choreography displays a spectrum of contexts and moods ranging from light-hearted, to abstract, to expressive. We are fascinated by the many moving parts it takes to make a creative work speak on a deeper level, and motivated to find innovative ways to impart this connection with our audience.
"Creativity involves breaking out of expected patterns in order to look at things in a different way."
-Edward de Bono
We would like to share with you our new and exciting venture - The Motivity Dance Collective. We are five movement dance artists: Rhoslyn Anderson, Breezy Berryman, Kathy Brennan, Bridget Doran, and Emilie Springer. We have come together to generate ideas and create work as a cooperative, diversified group of dance makers.
Our mission is to present individual and collective choreography in COVID-19-safe and practical ways. Motivity seeks to spark many community outreach opportunities, workshops, classes, performances, and residencies, with the ultimate goal of taking the company on a tour throughout Alaska.
Motivity's inception has cultivated a safe environment to support and facilitate our creativity. We are thinking "outside the box" for ways to connect to our audience as dancers, choreographers, writers, aerial artists, hoopers and performers.
Check out project funded by the Homer Council on the Arts-Art From the Heart: https://www.homerart.org/heart